Scott M. Healey, DMD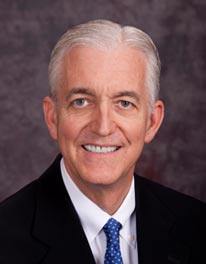 As a practicing dentist for over 34 years, Dr. Scott Healey has an exceptional reputation as a well-trained, gentle, and caring dentist with a passion for excellence. Patients are our first priority and we strive for comfort and service beyond your expectations. We believe that our success is directly related to the positive experience of our patients.
OUR MISSION: "Our mission is to have a safe, harmonious, trustworthy practice that delivers comfortable, quality dental care and creates an enjoyable place for our patients."
Education: Dr. Healey earned his dental degree from the University of Oregon, where he graduated at the top of his class for excellence in restorative dentistry after earning his bachelor's degree in microbiology with a certificate in public health from Portland State University. He also has a doctorate degree in dental hygiene. Dr. Healey is committed to lifelong education and continues to take extensive postgraduate continuing education courses in all phases of general and family dentistry and orthodontics for the best results. This commitment ensures the highest level of dental care to all of his patients.
Dr. Healey continues to travels to third-world countries to provide dentistry to underprivileged children and to teach advanced techniques and materials to other dental professionals. He is currently a board member of the Academy of LDS Dentists, Northwest Precedent Research, Clinicians Report Project Director, Missionary Advisory Committee, and Utah College of Dental Hygiene. Dr. Healey enjoys art, music, golf, service to others, teaching, biking, and his family.